Terramar Society Members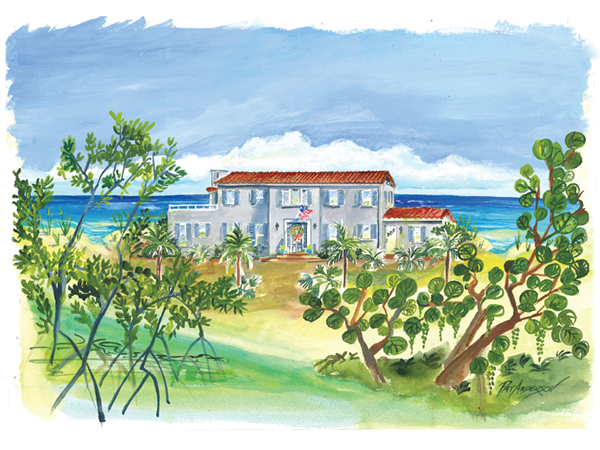 Terramar is what born naturalist Hugh Taylor Birch named his home that overlooks Fort Lauderdale Beach. Each day, he would sit on the balcony of his master bedroom enjoying the view from his 180-acre coastal land. He lived at his beloved Terramar until he was 95 years old. Today, we are given the opportunity to enjoy and nurture what Birch left behind – a precious gift that reflects his passion for nature, wildlife, and the land.
We invite you to learn more about how your support can make a difference in helping to carry on Mr. Birch's legacy. Terramar Society is a donor-giving program for those individuals who want to take their giving to the next level to help preserve, conserve, enhance, and promote our local state park for current and future generations.
Terramar: Land By The Sea

BANYAN
Jim Ellis & Olya Salehi
Ed & Sherry Meehan
The Miniaci Family
Carlos & Lisa Rodriguez
MANATEE
Dorian & Pat Damoorgian
Lee McDonald & Family
The Mastriana Family
The Parrot Lounge
Chris & Connie Williams
SEA TURTLE
Stephen & Kari Botek
Bill Brown & Michael Scott
Gale Butler
Andrew & Connie Caldwell
Tyler & Sarah Chappell
Michael & Mary Ellen Coen
Ed Cumisky & Amanda Hunt
The Dettman Family
Doug & Jane Eagon
Martin Lesser & Linda Groene
Tim Ingham & Julie Pabst
Judy Joseph & Mark Greenberg
Gary & Roberta Karch
Mark McGuire & Craig Wilson
Admiral James McManamon & Pamela Braden
Don & JoAnn Medalie
Bruno Mejean and Martina Hund-Mejean
Mari Mennel-Bell & Joel Greenbaum
Randy Pohlman
J.J. Schaffer
Ashley, Shea & Ruby Smith
Bill & Nancy Thies
E.C. Traver