Friends Staff
Gale Butler, Executive Director
Friends of Birch State Park, Inc.
954.566.0660
gbutler@birchstatepark.org
Gale M. Butler has served since 2014 as Executive Director of the Friends of Birch State Park, Inc., a non-profit focused on revitalizing the 180-acre nature park, gifted to Florida by Hugh Taylor Birch in 1942. She is responsible for raising funds and enlisting in-kind support from the community to help preserve, conserve, enhance and promote Hugh Taylor Birch State Park.
Butler's corporate career began in 1983 with Landmark Bank (now Bank of America), where she served as Vice President of Corporate Communications. She joined Blockbuster Entertainment, Inc. in 1992, serving as Vice President of Community Affairs and Internal Communications. After Blockbuster was sold to Viacom, Inc., Butler followed her boss, Wayne Huizenga, over to AutoNation where she served as Vice President of Corporate Affairs for 17 years.
During her career, her honors have included Take Stock in Children Mentor of the Year, March of Dimes Woman of Distinction, Fort Lauderdale Chamber of Commerce's Downtowner of the Year, Riverwalk Annual Leadership Tribute, Broward Partnership for the Homeless James J. Blosser Community Trustee, Urban League of Broward's Margaret Roach Community leader, Women in Distress Starfish Lifetime Achievement Award, United Way of Broward's Magnolia Lifetime Achievement Award, and Junior Achievement's Melissa Aiello Good Character Award. Butler has served for 20 years as a mentor in the Women of Tomorrow program at Fort Lauderdale High School and is an alumnus of Leadership Broward, Leadership Florida and Leadership America.
A native of Fort Lauderdale, Butler attended Moravian College in Bethlehem, Pennsylvania, and graduated from the University of Miami with a B.A. in English. She has one son, Todd, who is Chief Technology Officer for Niido—powered by AirBNB, and lives in Miami. Butler enjoys the beach, golf, tennis, reading, and traveling – anywhere!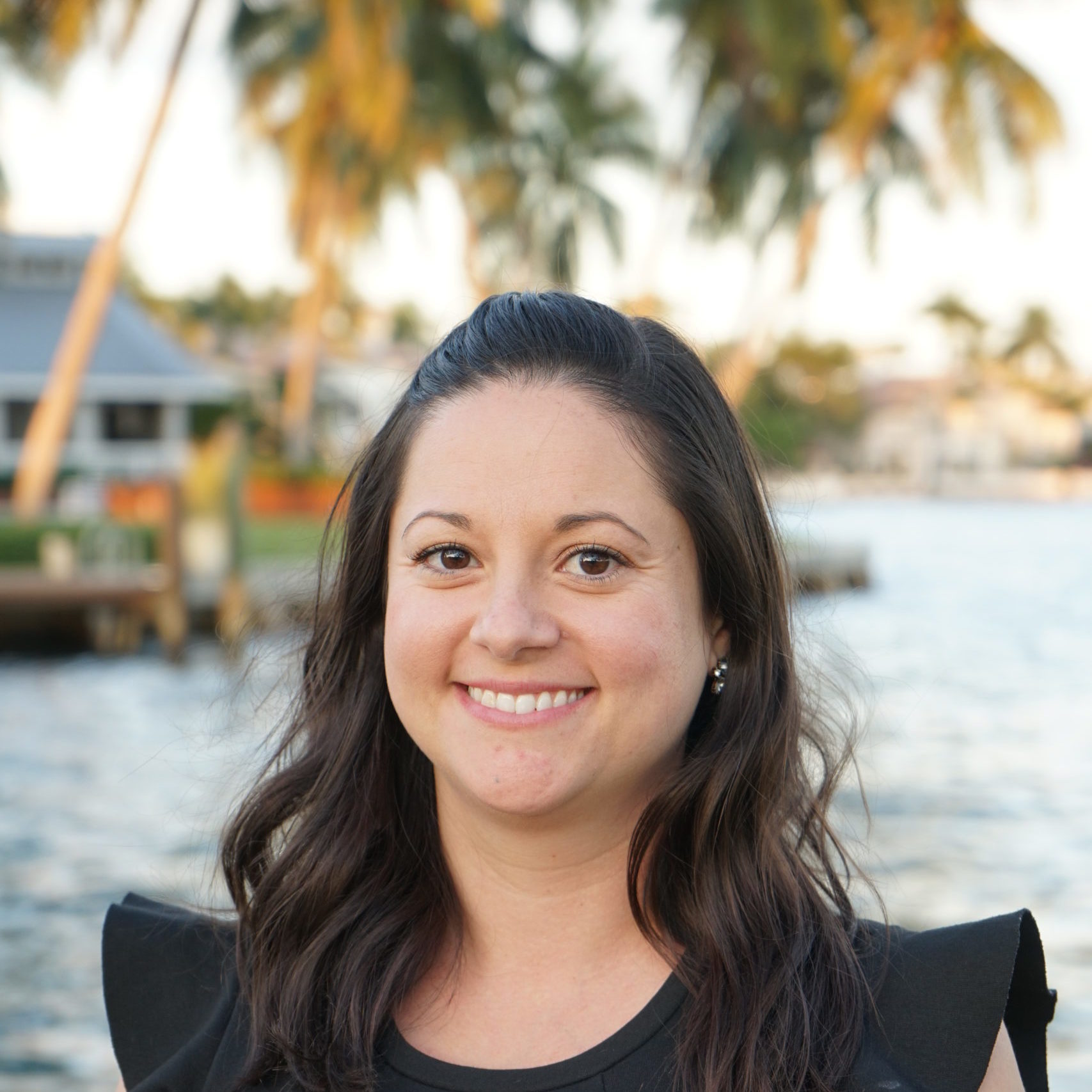 Michelle Schmitz, Director of Membership & Development
Friends of Birch State Park, Inc.
954.566.0660
mschmitz@birchstatepark.org
Michelle M. Schmitz joined the Friends team in 2020. She is responsible Friends of Birch State Park's Membership, social media and general support for Hugh Taylor Birch State Park. Michelle is a south Florida native, growing up in Deerfield Beach and attending high school at Cardinal Gibbons. She graduated from Florida State University's Dedman School of Hospitality majoring in Business Administration and a minor in Communications.
Prior to joining Friends of Birch State Park, her career was spent in the private club industry. She has worked in Catering and Events at the Lauderdale Yacht Club and Coral Ridge Country Club and most recently as the Membership & Communications Director at the Lauderdale Yacht Club.
Michelle and her husband, Patrick (P.G.A. 1st Assistant at Coral Ridge Country Club), welcomed their daughter, Parker, into this world in July of 2020.  They are enjoying life with Parker, who loves swimming in the pool and playing with her dog, Bandit!